Gitu Bhatia, Psy D is a psychologist with extensive experience working with individuals, couples and families. She provides psychotherapy, parent training and professional consultation. Dr. Bhatia also works collaboratively, as a mediator and divorce coach, for families going through separation and divorce.
Dr. Bhatia is 2016 Past President of the Los Angeles County Psychological Association and an adjunct faculty member at the Graduate School of Psychology at Pepperdine University, Malibu.
Dr. Gitu Bhatia trained as a divorce coach and child specialist, and worked as a family mediator for the Superior Court of Los Angeles for over 10 years. She also served on the Board of Directors Los Angeles Collaborative Family Law Association. It has been her mission to make the process of divorce, for the children and families, as humane and as emotionally safe as possible.
When you plant lettuce, if it does not grow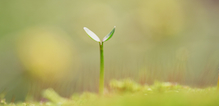 well, you don't blame the lettuce. You look for reasons it is not doing well. It may need fertilizer, or more water, or less sun. You never blame the lettuce. Yet if we have problems with our friends or family, we blame the other person. But if we know how to take care of them, they will grow well, like the lettuce. Blaming has no positive effect at all, nor does trying to persuade using reason and argument. That is my experience. No blame, no reasoning, no argument, just understanding. If you understand, and you show that you understand, you can love, and the situation will change.  –
Thich Nhat Hanh (Vietnamese Zen Master and Spiritual Leader)
Contact Information
Phone: (310) 476-6040 Fax: (818) 710-0324
Westwood Office: 520 S. Sepulveda Blvd., Suite 305, Los Angeles, CA 90049
Woodland Hills Office: 21241 Ventura Blvd. Ste 246, Woodland Hills, CA 91364
April 28-30, 2017 Crowne Plaza Redondo Beach Becoming Culturally Competent and Ethically Responsible: Beyond Basics Presenter(s): Gitu Bhatia, Psy.D., Linda Bortell, Psy.D., Abbas Hadjian, Esq. and Diana Martinez, Esq.
http://divorceworksmedia.com/gitubhatia.com/wp-content/uploads/2013/12/Gituname2.png
0
0
Dr. Gitu Bhatia Psy.D
http://divorceworksmedia.com/gitubhatia.com/wp-content/uploads/2013/12/Gituname2.png
Dr. Gitu Bhatia Psy.D
2017-01-31 23:26:20
2017-01-31 23:29:13
CP Cal Conference XII
February 10-12, 2017 Westin South Coast Plaza Costa Mesa, CA Modest Means Moves: Preparing For and Trying the Modest Means Move-Away Case Presenters: Leslie Ellen Shear, JD, CFLS, Mike J. Kretzmer, JD, CFLS, Gitu Bhatia, Psy.D.
http://divorceworksmedia.com/gitubhatia.com/wp-content/uploads/2013/12/Gituname2.png
0
0
Dr. Gitu Bhatia Psy.D
http://divorceworksmedia.com/gitubhatia.com/wp-content/uploads/2013/12/Gituname2.png
Dr. Gitu Bhatia Psy.D
2017-01-31 23:15:17
2017-01-31 23:27:53
AFCC - CA ANNUAL CONFERENCE