Dr. Gitu Bhatia has extensive experience working with individuals, couples and families dealing with a range of relational, psychological and emotional issues. She specializes in working with families going through the difficult transition of divorce and separation.
In addition to psychotherapy, Dr. Bhatia provides professional consultation to other mental health professionals, family law attorneys and judges, parents and teachers. Dr. Bhatia also serves as adjunct faculty in the Graduate School of Education and Psychology at Pepperdine University. Given her own multicultural background, Dr. Bhatia brings cultural sensitivity and competence to all aspects of her work.   Read more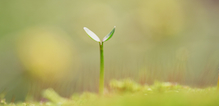 When you plant lettuce, if it does not grow well, you don't blame the lettuce. You look for reasons it is not doing well. It may need fertilizer, or more water, or less sun. You never blame the lettuce. Yet if we have problems with our friends or family, we blame the other person. But if we know how to take care of them, they will grow well, like the lettuce. Blaming has no positive effect at all, nor does trying to persuade using reason and argument. That is my experience. No blame, no reasoning, no argument, just understanding. If you understand, and you show that you understand, you can love, and the situation will change. 
– Thich Nhat Hanh (Vietnamese Zen Master and Spiritual Leader)
Dr. Gitu Bhatia will present at the 8th Annual Cultural Competency in Family Practice Seminar (virtual), entitled Culture and Lockdown – Intimate Partner Violence in a time of isolation and quarantine.
Dr. Bhatia will participate in the presentation:"Wildfires and…